Robinsons Haulage (Sussex) Ltd - Company Profile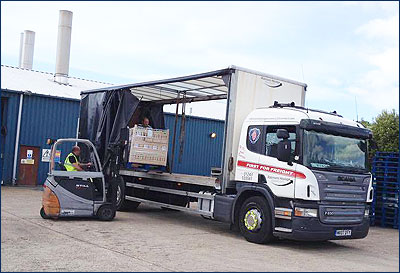 Robinsons Haulage (Sussex) Ltd was started with a sprinter 3.5 tonne 'pick-up' van in November 2007, delivering for local engineering and fabricator companies in the Sussex area. As the workload increased, the company applied for its operator licence and invested in its first 18 tonne flatbed vehicle.
Throughout 2008 the company grew and undertook various types of work from delivering animal feed and seeds to the farming community throughout Sussex, Kent, Hampshire and Dorset. As a result of the companies commitment to delivery schedules for its clients the company continued to grow, securing various contracts with local businesses.
A contract with a national coal supply company secured a steady workload throughout the winter of 2008/9 ensuring that Robinsons Haulage (Sussex) Ltd moved into the spring of 2009 in a strong position of growth, resulting in additional vehicles being added to the fleet over the following 18 months.
Since those early days, the company has grown steadily servicing many local businesses including nurseries/growers in the area as well as undertaking local and national general haulage work including collection and delivery for a national multi-drop pallet network.
Robinsons Haulage (Sussex) Ltd specialise in providing a range of vehicles from 3.5 tonne drop-side vans, to 7.5 tonne and 18 tonne multi-drop curtain side vehicles. We are one of the few companies in the south east that operate a dedicated number of 18 tonne flat-bed vehicles that serve local engineering and fabrication companies delivering specialist made goods to the construction industry in London.
Robinsons Haulage (Sussex) Ltd has always been mindful of its duty of care to its employees and other road users and as a result of this commitment the company successfully achieved FORS (Bronze) Accreditation in the autumn of 2015.
All of our staff are experienced and well trained and we have a driver workforce who are committed to helping our clients at collection and delivery as well as ensuring clients are kept informed at all times of the progress of their goods.